Here at Vatacom we recognize the importance of supporting local nonprofit organizations. They provide invaluable services to people and communities in need, supporting Minnesota residents in many key areas and in dire circumstances. For many of these organizations, funding is an important factor, sometimes limiting their ability to serve people to the full extent.
We believe everyone can and should support local nonprofit organizations.
Vatacom now offers free standard phone system support and a 25 to 50% discount on new orders for selected nonprofit customers:
MN AIDS PROJECT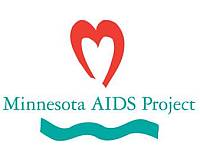 The Minnesota AIDS Project envisions a Minnesota where new HIV infections are eliminated and individuals with HIV live long and healthy lives. We opened our doors in 1983, during the early years of the AIDS crisis. For over three decades, we've led Minnesota's fight to stop HIV through prevention, advocacy, awareness, and direct services.
Today, in partnership with over 1,000 volunteers, the Minnesota AIDS Project provides compassionate, confidential and non–discriminatory services to people living with HIV across the state of Minnesota. Our dedicated staff also reaches people who don't have HIV through prevention education, HIV testing, and outreach to communities facing the greatest risk for transmission.
Hope 4 Youth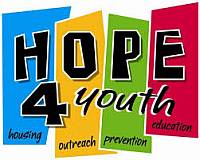 HOPE 4 Youth is 501(c)3 nonprofit organization located in Anoka, Minnesota that meets the basic needs of young people (ages 23 and under) experiencing homelessness in the north metro suburbs.
On any given night, more than 6,000 homeless young people in the State of Minnesota. We work hard to change the life trajectories of the youth who walk through our Drop-In Center doors. Whether they need basic necessities – food from the food pantry, clothes from the clothing closet, a hot shower, a hot, nutritious meal or personal hygiene items – or help finding housing, securing employment, finishing their education or accessing health care, we help put them on a path that allows them to leave their status of homeless in the past.
Volunteer Lawyers Network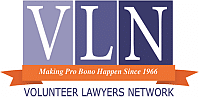 Our laws offer little protection to those without access to a lawyer. VLN extends the promise of Equal Justice under Law to those who otherwise would be denied it.
We bring the power of the law to protect the safety, sustenance, shelter, and family relationships of struggling individuals and families in our community.
VLN seeks to provide as many low-income persons as possible with a positive outcome to their legal matter. Positive outcomes include: preventing homelessness; preventing illegal garnishment; preventing domestic violence; obtaining wages for hours worked; and obtaining custody orders.