Zultys MX Series phone systems
Advanced "All-in-One" IP Phone SystemsFor all Your Business Needs

---
Scale Seamlessly as Your Company's Needs Grow
Zultys MX series of IP phone systems seamlessly scale up to meet a company's growing communications needs, often without ever requiring any additional hardware. You can expand to meet your needs by upgrading user licenses (up to the service capacity of an IP phone system), or you can deploy additional MX systems within an MXnetwork.
---
Phone System Deployment Options
MX-SE
The MX-SE is a robust IP phone system that enables high quality VoIP and Unified Communications services for up to 50 users in a smaller office or branch location environment. The MX-SE IP phone system also may be part of an MXnetwork that seamlessly links up to 128 offices and 10,000 employees into an enterprise-wide Unified Communications system.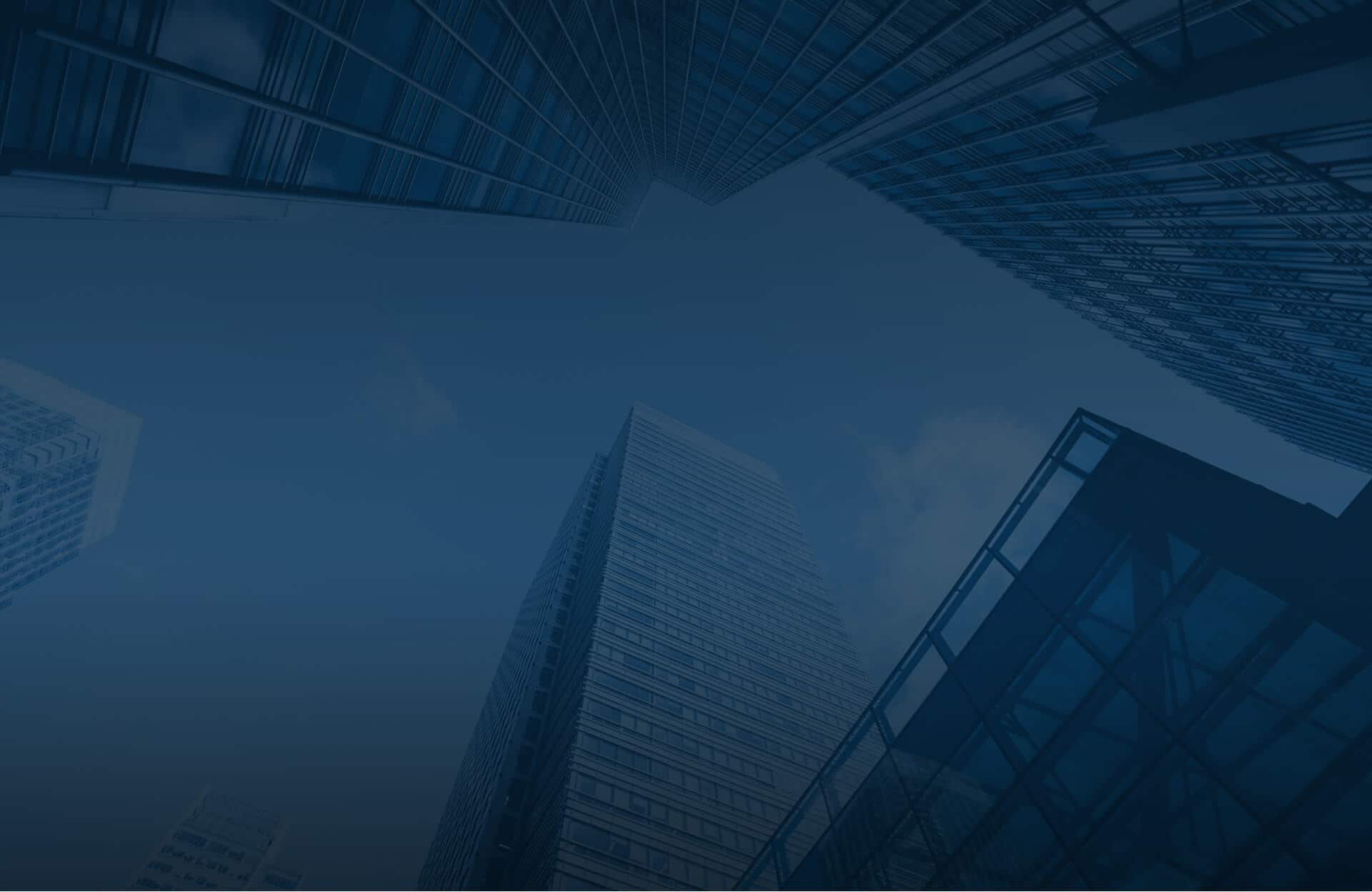 Zultys Supports  Polycom IP and VVX Phones
Zultys MX phone systems family provide full support for Polycom IP and VVX series phones including
Full provisioning and configuration supplied by the phone system
All phone functions, including hold, park, transfer ( both blind and attended ) and auto answer
SIP encryption
Voice encryption
Two Unified Communications Clients
The choice is yours, use with the UC client you like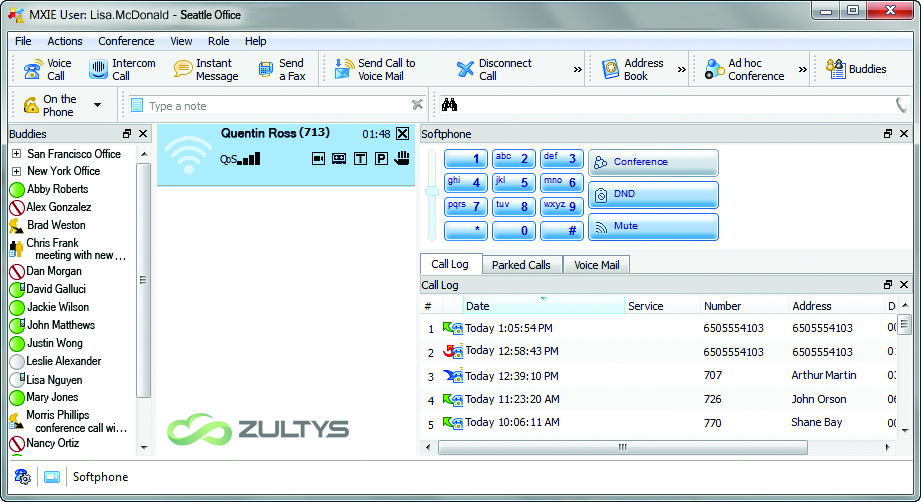 MXIE (Media Exchange Interface for End Users)
The intuitive, MXIE (Media Exchange Interface for End Users) is a desktop client application that inte­grates and manages all of your communications functions. It lets you see the presence status of others in your company, send emails, control all your phone calls via desktop phones or a softphone, make high definition video calls, send and receive faxes, send secure Instant Messages and voice messages, use Voicemail, launch a collaborative MXmeeting™ web conference session, and much more – all with a single mouse click.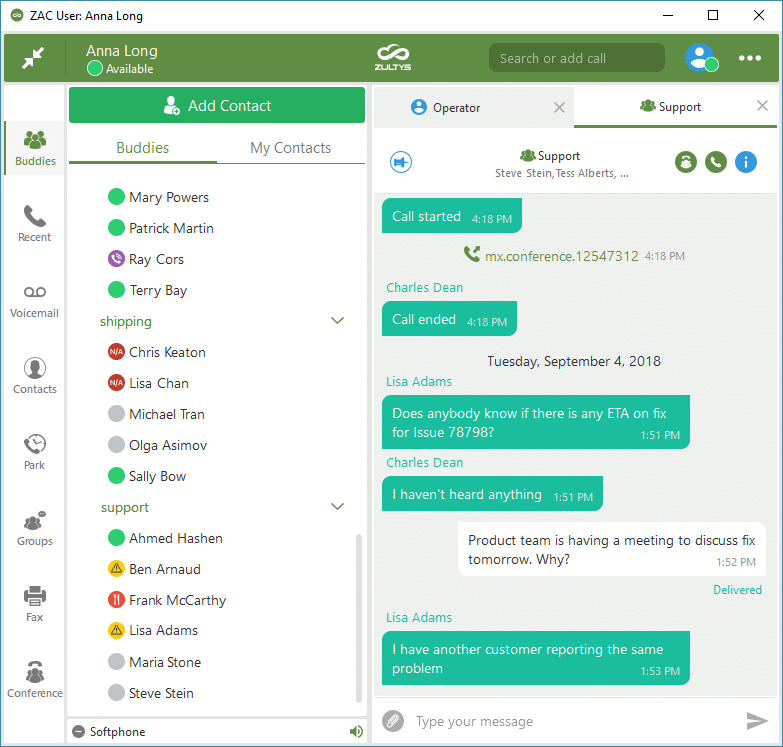 ZAC ( Zultys Advanced Communicator )
When all your employees are under the same roof, it's easy to get the group together to collaborate. But when your employees are working remotely, how do you pull everyone together? With ZAC (Zultys Advanced Communicator) you can pull your team into the same virtual room. ZAC incorporates all the interoffice communication features—presence status, secure group chat, web conference, drag and drop call operations—into an easy to use collaboration tool. Communicating and collaborating locally or remotely has never been easier!
---
Zultys Mobile Communicator
Real-Time Mobile UC for iPhone
The Zultys Mobile™ application is designed specially for the iPhone™ and the iPad™ and takes advantage of the push notification system to send instant alerts. Zultys Mobile conveniently allows users to receive calls and IMs even when the application is running in the background. Gain full access to Zultys Unified Communication system and its great benefits to connectivity via real time presence updates, chat and IM, and many more on the go. Full corporate phone system integration means that mobile workers can now initiate call back through the system on their iPhone. Zultys Mobile also provides the capability to make phone calls over the Wi-Fi network. This feature enables great savings, as employees can talk on their mobile phones without using their minutes as long as their iPhone or iPad is connected to a Wi-Fi network.
Real-Time Mobile UC for Android
Zultys Mobile Communicator is also available to use on your Android™ device, allowing you to take advantage of the award winning Unified Communication system. Zultys Mobile provides users with the same tools on their mobile devices as the phone back at the office. Real-time presence updates and presence notes, secure IM chat, corporate directory access and caller ID and many other amazing features can now be used on the go. Zultys Mobile for the Android also comes with advanced call handling options, like hold and transfer, previously reserved for office phones.
Key Features
Real-time presence status and presence notes
Push notification
Visual Voice Mail
Real-time call alerts and full caller ID
Single number contact
Corporate directory and extension dialing
Call Hold and Transfer
Contact Center Agent functionality
Address book integration
Instant Messaging (IM) and IM alerts
Integrated softphone feature available over Wi-Fi network
Call back through the system
Least cost routing
Call logs and history
Caller privacy
Supports iPhone & iPad devices iOS5.1 and higher