SIP Trunking Services
Vatacom offers SIP trunking services from multiple major providers.
We can find a plan or a package that meet any customers requirements. From large enterprise or call centers with automated dialers to a small business we can cover it all, and at very competitive prices.
No Contracts
No contracts or minimal agreements vs the typical 36 month contracts
Affordable
Allows even a small business to afford to have direct dial numbers(DID's) by moving away from legacy analog lines
Chose number of lines
Choose how many trunks/lines vs PRI T1 is 23 + D channels and add or remove one at a time as needed
Unlimited domestic calls
SIP Trunks typically include unlimited local and outbound domestic long distance calls at no additional charge
Instant change
Number of SIP trunks available for your phone system can be increased or decreased within hours vs days or weeks with legacy trunks
Compatibility
SIP is the most widely used world-wide voice protocol, de-facto a standard and a required feature for a modern phone system.
Direct Connection
SIP trunks point directly into your phone systems – No Session Border Controllers (SBC) needed
No carrier equipment needed
SIP trunks eliminate multiple points of potential failure – No carrier equipment needed in your data closet
Failover
SIP trunks come with auto fail-over feature – If your power is out, Internet is down, phone system is down calls over SIP trunks are re-routed automatically to any number specified (pre-specified) without any intervention (and automatically start again when issue is resolved)
Providers
Our real life statistics over last 4 years shows that all providers below have more that 99.999% availability.
INTERMEDIA

Intermedia is a one-stop shop for cloud business applications. Our Office in the Cloud™ suite integrates the essential IT services that businesses need simply to do business—including email, voice, file syncing and sharing, conferencing, instant messaging, identity and access management, mobility, security and archiving. Office in the Cloud goes beyond unified communications to encompass a wider breadth of fundamental IT services, delivered by a single provider.
Think of Office in the Cloud as your "Business Cloud Platform". Intermedia's services are integrated into our HostPilot® control panel. This means you have just one login, one password, one bill and one source of support—which makes the cloud easier to use and more efficient to manage. Intermedia further streamlines the experience by offering enterprise-grade security, a 99.999% uptime service level agreement and award-winning 24/7 support, as certified externally by J.D. Power and TSIA.
Intermedia serves over 85,000 businesses and has 6,000+ active partners, including VARs, MSPs, telcos and cable companies. Our Partner Program lets partners sell under their own brand with full control over billing, pricing and every other element of their customer relationships. Intermedia is the world's largest independent provider of Exchange email in the cloud. Read more at Intermedia Website
NEXTERA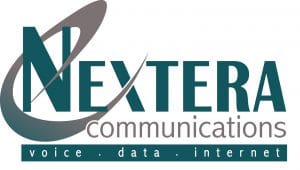 Nextera Communications offers a diverse platform of telecommunications products. These include IP and traditional phone services as well as Internet and data services. Voice offerings include Hosted PBX, WiMax (Wireless over Internet), SIP Trunking, T-1, Business Lines, and Anywhere VoIP. Data offerings include DIA (Dedicated Internet Access), point-to-point transport, MPLS VPN networking, BGP, Load Balancing and Failover, Email and Web Hosting, plus Co-Location opportunities. Nextera owns the largest Fixed Wireless (1) network within Minnesota in addition to other network delivery options such as fiber-based Ethernet and Ethernet over Copper (EoC). Read more at Nextera webite
POWERNET
Powernet enables businesses to connect in the office and across the world through Wi-Fi, voice, data and call center solutions, in addition to domestic and international carrier services.
As a Woman-Owned business with more than 24 years of telecom experience and expert sales and support teams operating out of our Cincinnati, Ohio headquarters, we provide our partners and clients the unparalleled service and innovative technology they need to achieve their business goals. Read more at PowerNet website