Last Updated On March 28, 2019
While using Zultys Mobile application with softphone enabled you may experience following problems:
1. Unable to make or answer the call
2. Softphone is shown as "not connected"
3. No voice or one way voice.
Before following this guide, make sure Zultys phone system SIP communication ports are configured per this link
Solution
Login to Zultys Mobile application and go to Settings by touching three horizontal bars – notice the red arrow on the picture below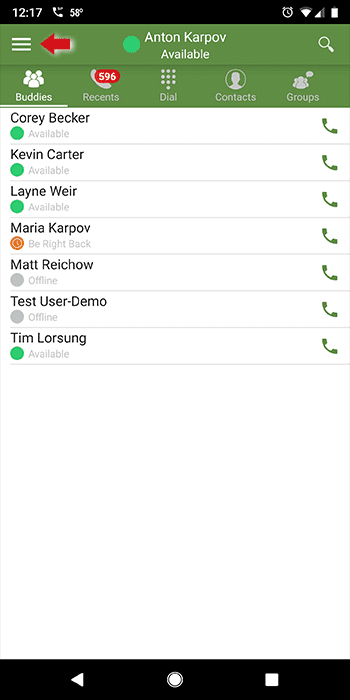 In Settings select Advanced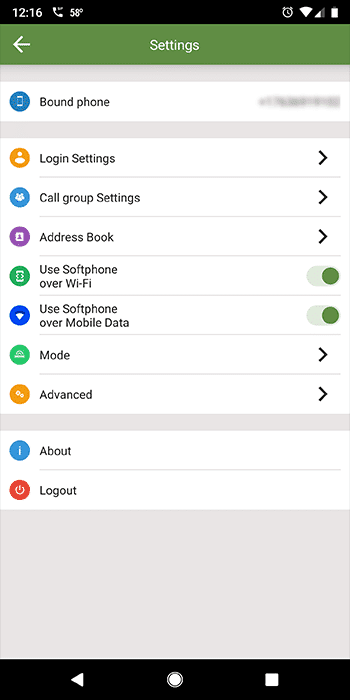 Under Advanced set:
1. Local SIP port: 5062
2. MX SIP port: 5061
3. Protocol: TLS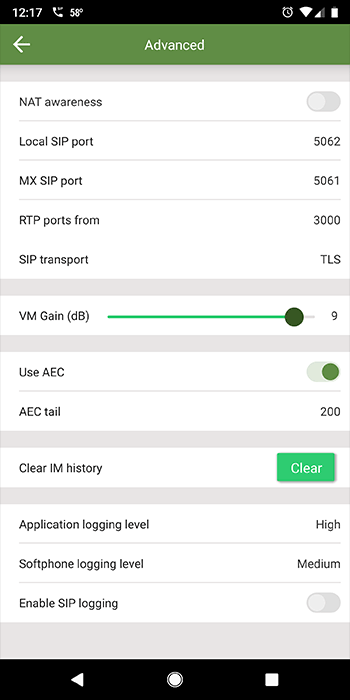 Troubleshooting
Softphone is not registering
You can also see this message: "Error while registering SIP. (408 Request Time Out )
Please make sure SIP TLS communication port is configured on the Zultys Phone system per this link. Also for systems behind a firewall  that port TCP 5061 is forwarded correctly.
No one can hear me when I use Zultys Mobile with softphone enabled
On IPhone please allow Zultys mobile access to a microphone 
Zultys Mobile Manual